CSG Actuarial has developed a universal, multi-carrier, electronic application. This innovative technology allows agents to quote multiple carriers and submit a standardized application on the same platform.
"Smart" App
"Smart" App technology that verifies the application is accurate and complete before submission.
Underwriting Logic
Real-time E-App has built in underwriting logic to notify the agent of declinable conditions and prescriptions.
Signature Methods
Several methods accepted, including applicant verification, email signature or text signature.
Application Dashboard
Single source for managing e-applications for multiple carriers. View clients' plan selection, submitted applications with policy numbers, and applications in progress.
E-Application Tool Links Directly to Carriers
CSG Actuarial's E-Application tool submits applications directly with the carriers on the platform to make submitting applications easier than ever. Integrated agent authentication and validation utilizing agent writing numbers ensures proper acceptance and credit for application submissions.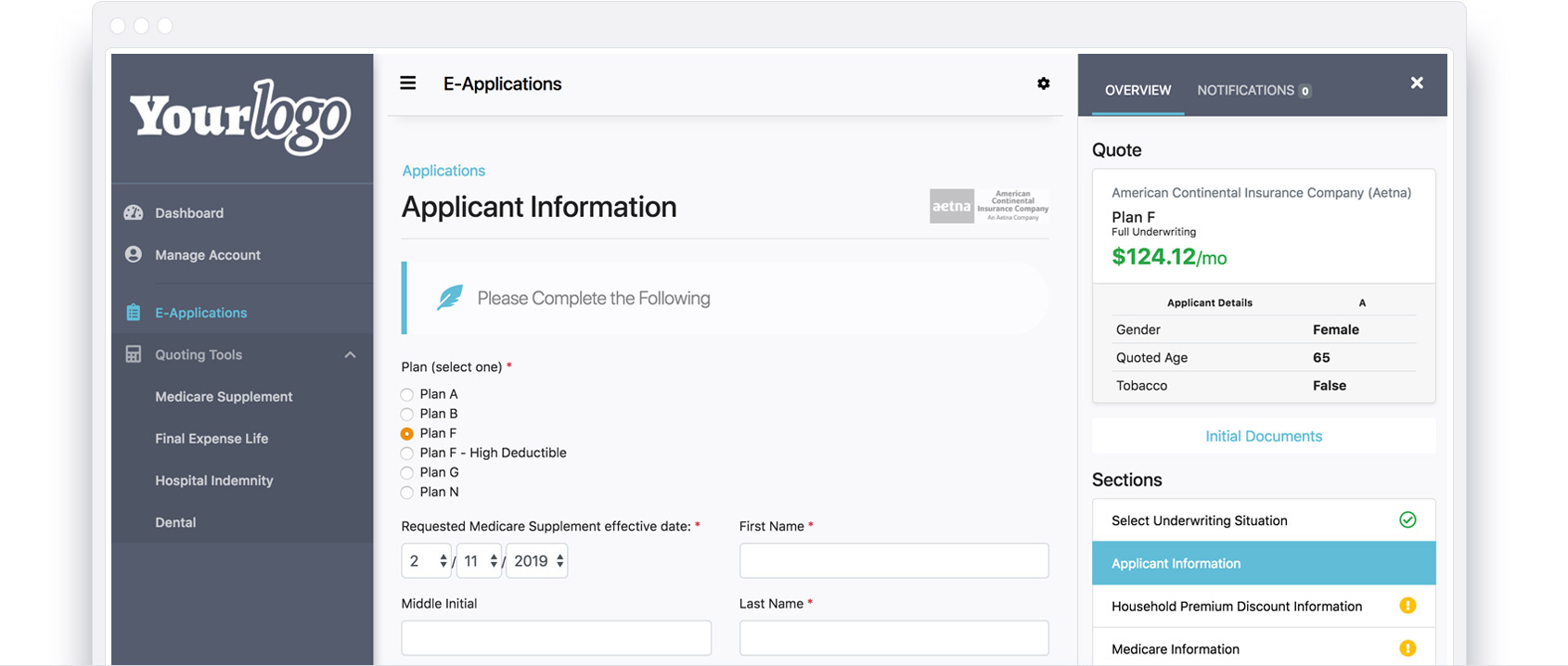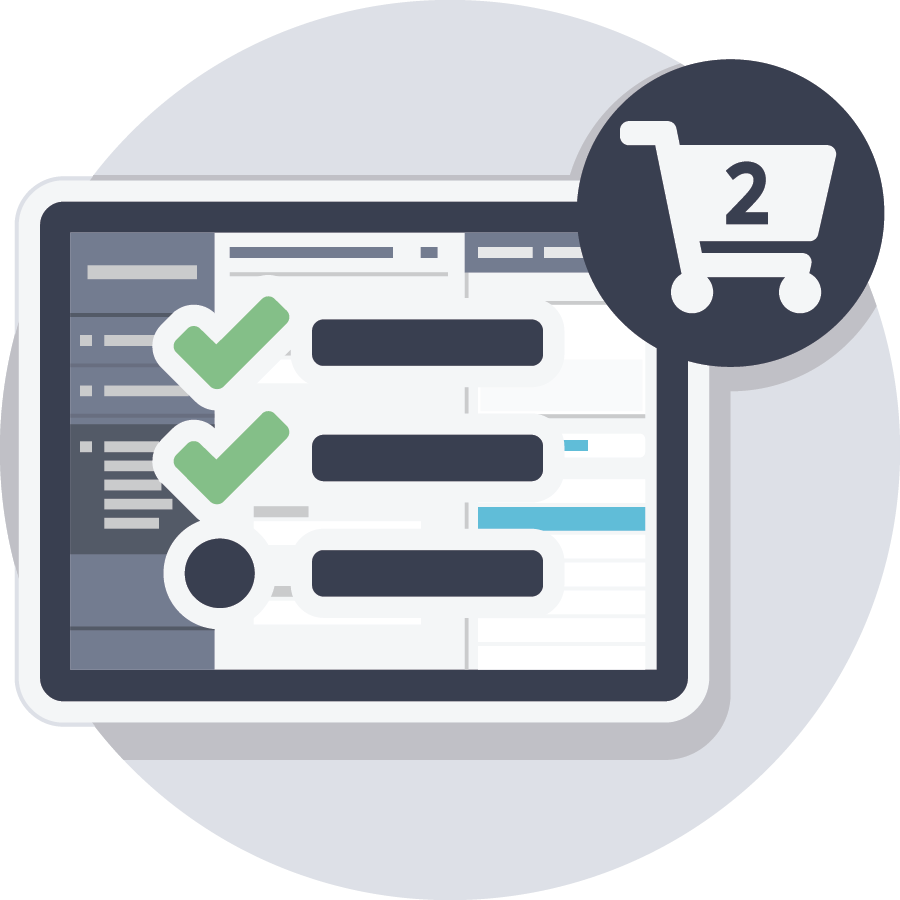 Client Shopping Cart
Create a custom insurance portfolio with multiple products and carriers using one convenient checkout process.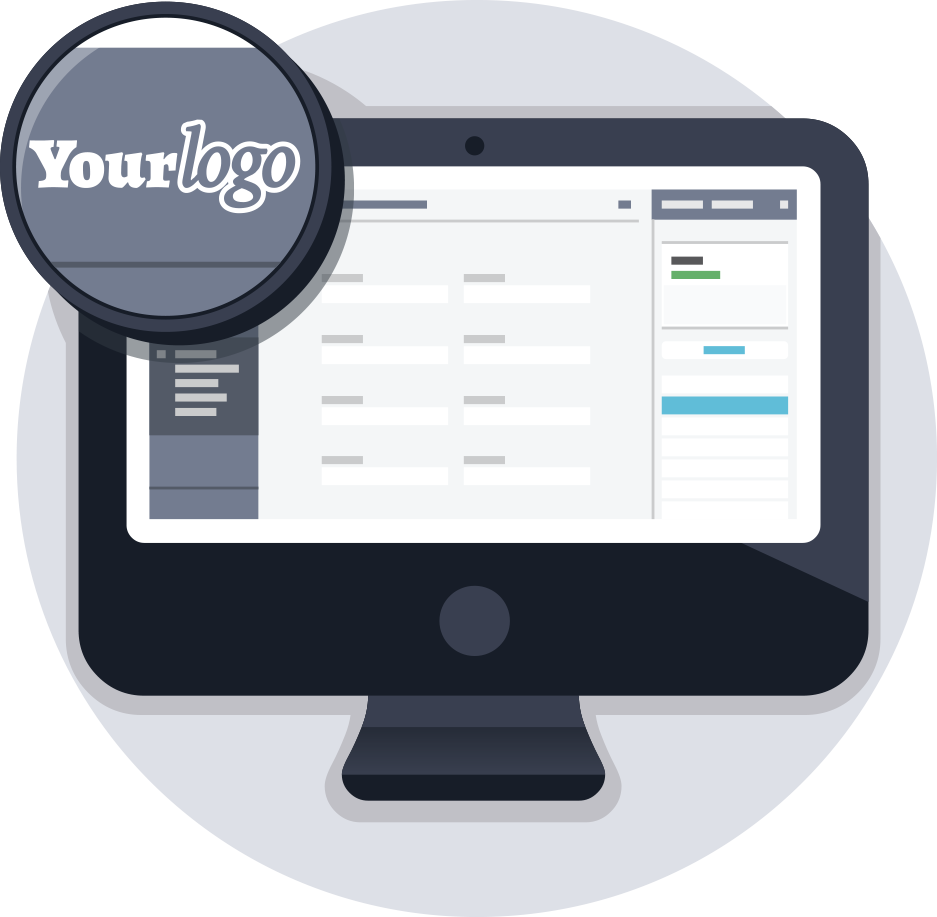 Custom Branding
Add the E-Application to your current custom quoting tool. Manage your agents' access and tool usage.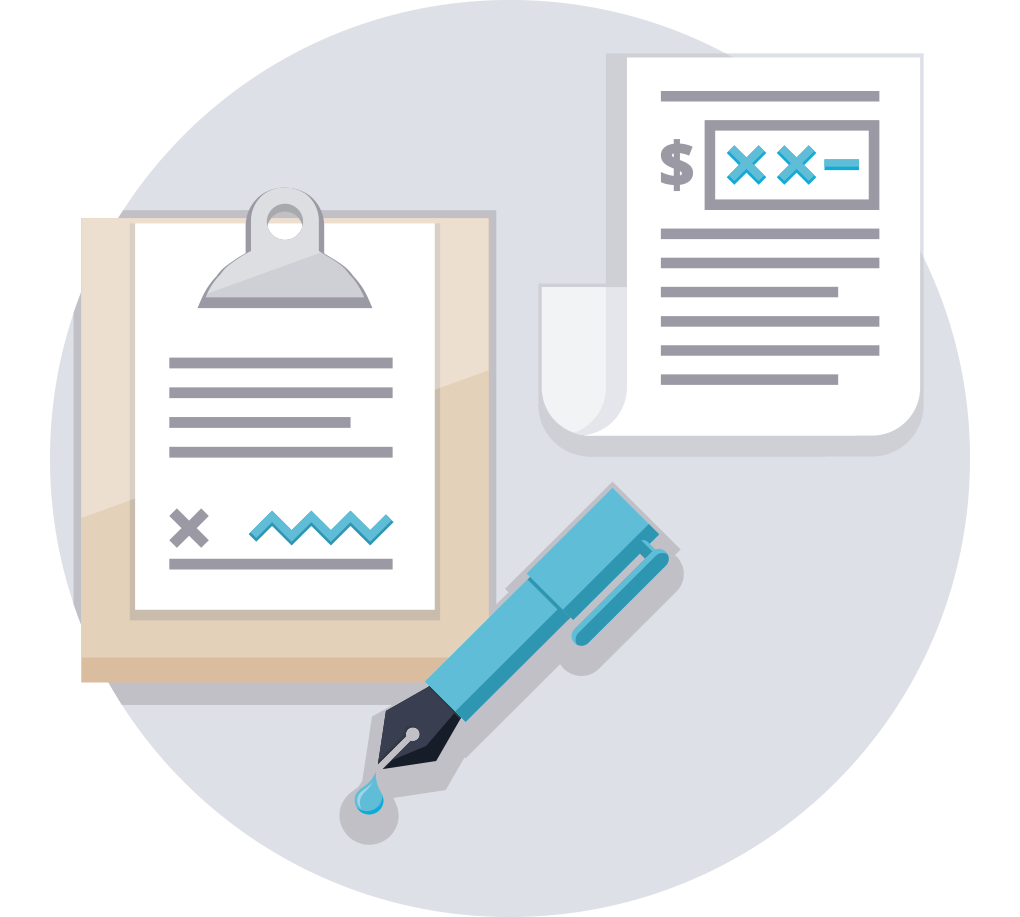 Pricing
To learn about our E-App pricing, call 855-861-8776 or email info@csgactuarial.com.
Ask us about scheduling a demo!