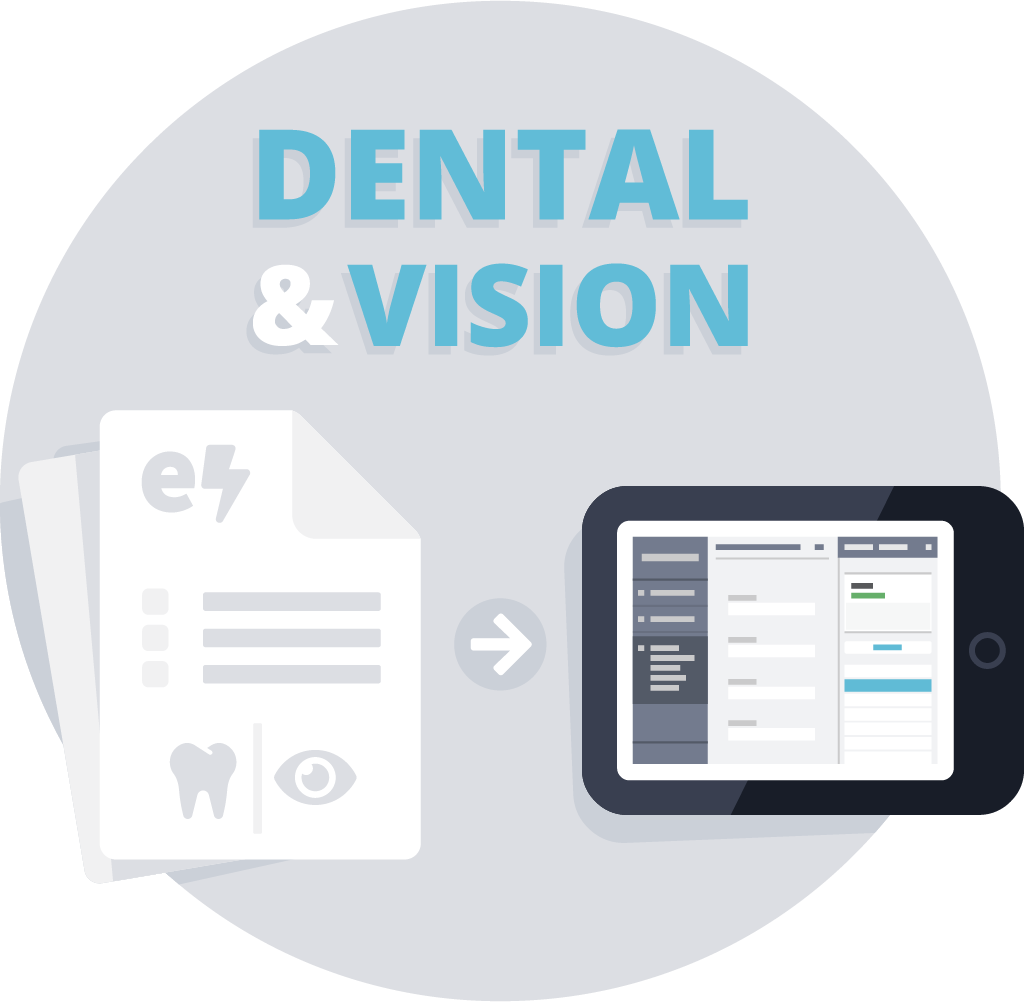 CSG Actuarial has expanded its E-Application platform to include Dental and Vision plans. You can now submit applications directly to the carrier from our quoting and enrollment platform for Medicare Supplement and Dental and Vision plans.
Dental and Vision carriers include Independence American Insurance Company and United National Life.
View Details
CSG Actuarial is excited to announce two new carriers are being added to the Medicare Supplement E-Application platform in June: Accendo Insurance Company and Independence American Insurance Company. Our growing list of carriers include:
Mutual of Omaha, Aetna, Heartland National, Great Southern Life, Guarantee Trust Life, Accendo, and Independence American.
View Details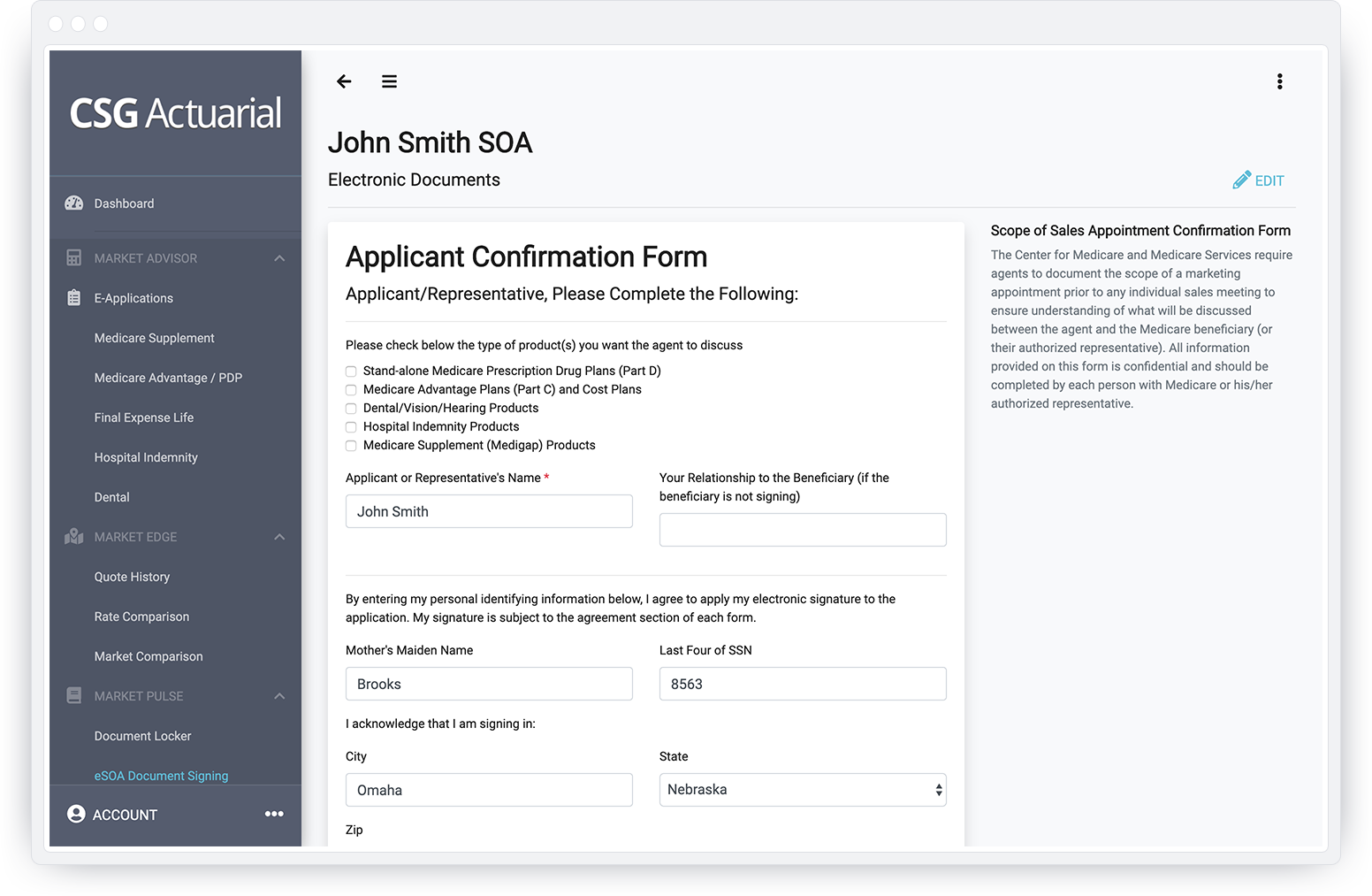 Easily capture and sign scope with email and in-person e-signature options. Save, manage and upload completed scopes in the Document Locker.
Learn More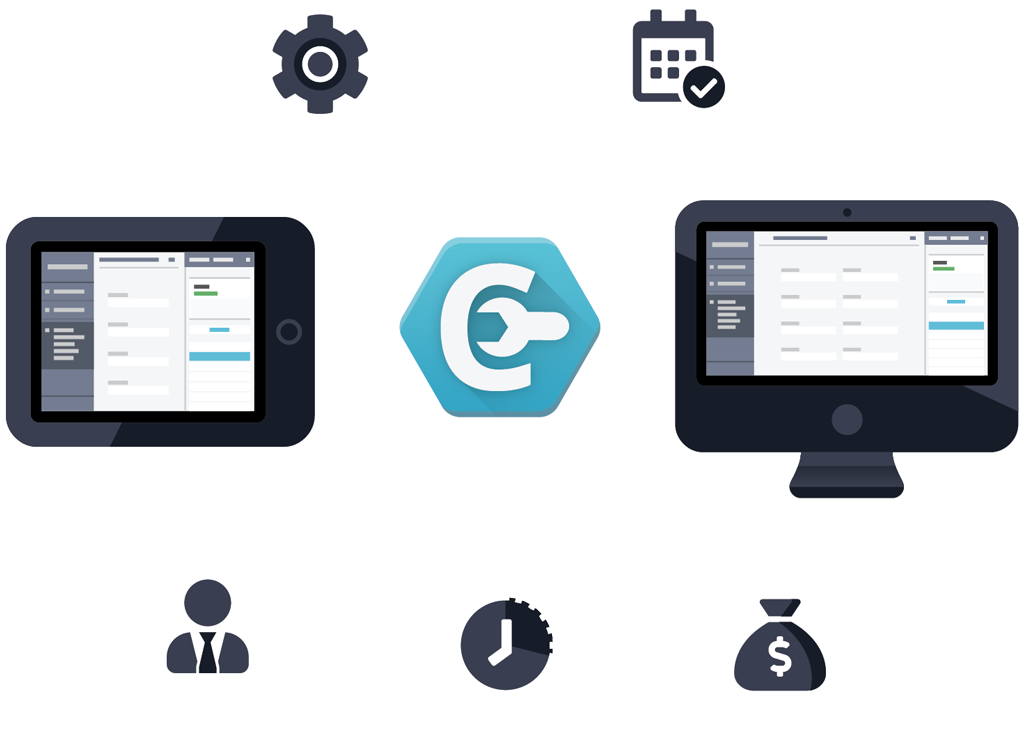 Let the Experts at CSG Actuarial Handle Your E-Application Needs and Save You:
One Login. One Process.
One E-Application.
Quote all of your carriers and take enrollments on the same platform.
Learn More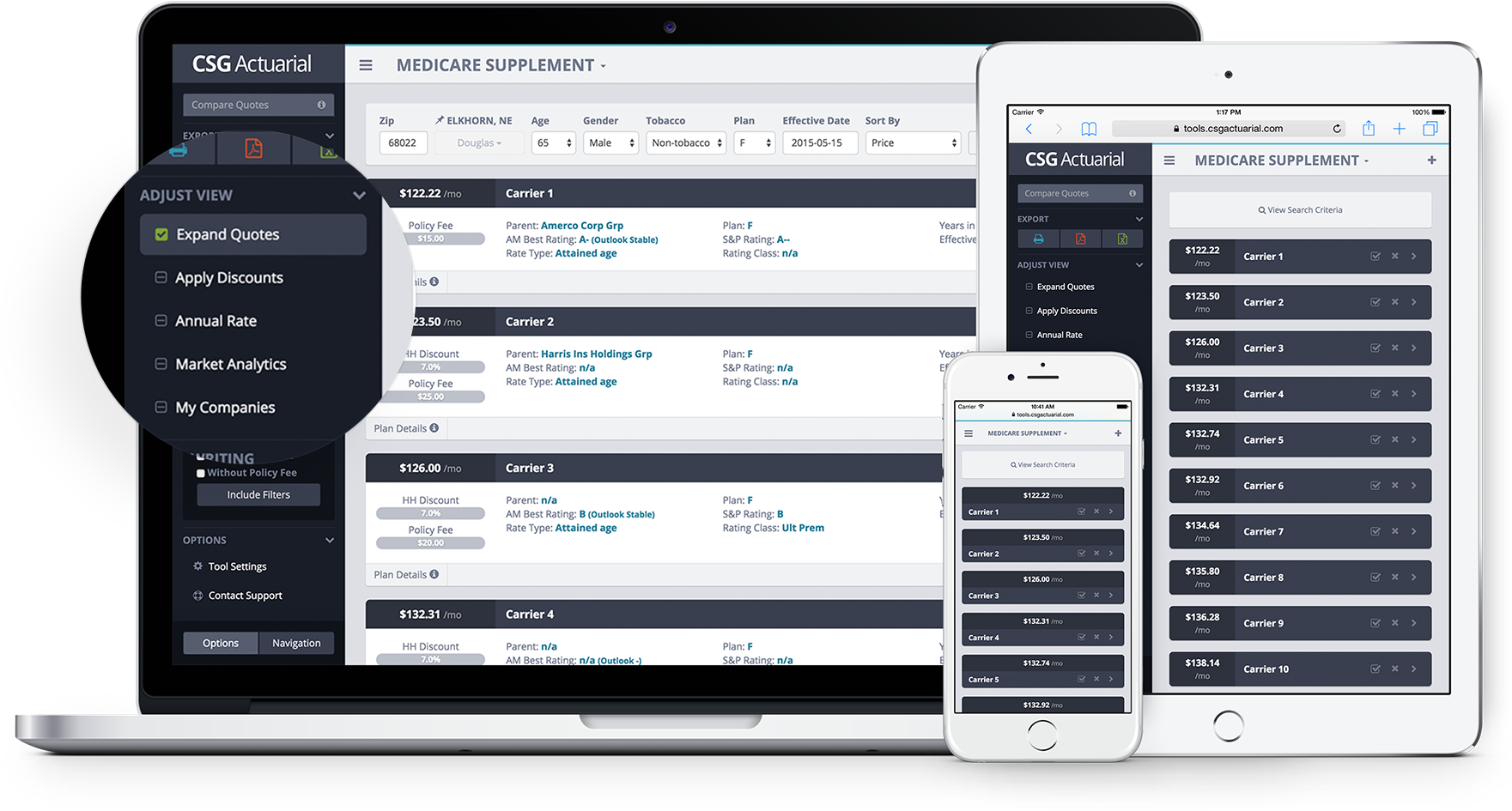 From online quoting tools to customized actuarial consulting, CSG Actuarial offers a wealth of resources for insurance agents and agencies to stay at the top of the competitive insurance industry.
Try two weeks, free!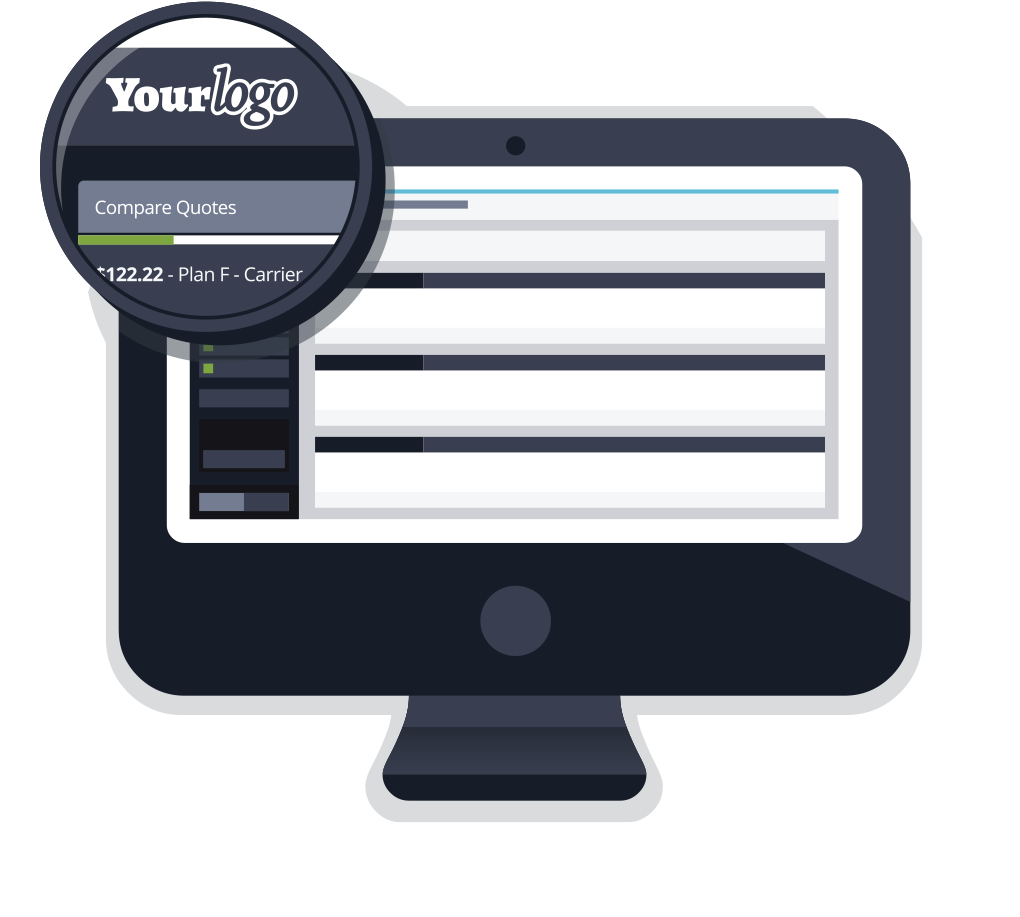 Our MarketAdvisor™ Quoting Tools allow you to run the most up-to-date quotes for 200 companies in real time, analyze rate increase history, and research underwriting conditions 24/7.
Medicare Supplement, Medicare Advantage, Final Expense Life, Hospital Indemnity, & Senior Dental.
See More
Developing new products or assessing your existing ones? Let our team of actuaries help. We've worked with some of the top insurance companies nationwide. Let us show you how we can help your business grow.
View Services
We make it easy to find the information you need. Learn more about our Competitive Intelligence Guides, custom reporting, and data feeds.
View Guides
Data, Accuracy, Intelligence
We have the latest current and future rates for quotes, or to benchmark your current products and design new ones.
Suite of Tools
Our software keeps you competitive by allowing you to quote, research industry documents, and analyze market activity.
Actuarial Services
With an emphasis on the Life and Health insurance markets, the CSG Actuarial team of actuaries has a combined 70 years of experience.
Custom Solutions
Customize our quoting tools software to compliment your company's brand, or develop your own application utilizing our data API.
Agents
With premiums constantly changing, we provide agents access to the most current rates available. Find accurate rates for over 300 companies with CSG Actuarial's MarketAdvisor Quoting Tools. Subscriptions start at just $10 per month, with no contracts or hidden fees.
Marketing Organizations
Give your agents a competitive advantage by providing custom quoting tools, branded for your organization. From rates and underwriting to analyzing current market activity, our suite of tools will provide the resources you need to stay ahead of the competition.
Carriers
Our suite of industry-leading tools will span the needs of your enterprise. Gain a competitive edge with our customizable data feeds, comprehensive document library, and ability to track market activity in real-time.
What our customers are saying:
CSG's tools helped us expand our business nationally, since we can now show clients the most competitive rates in other states. CSG's tools are accurate and have been very helpful!
John Osborn
CSG Actuarial's online tools are wonderful…they're as good as anything else on the market. When I'm recruiting agents, I show off CSG's tools as one of our competitive edges. Agents become very interested when we show them–when working with us–how quickly they can get accurate, up-to-date marketplace snapshots…and how great they're able to represent our carriers.
Sam Corey III
I love CSG Actuarial's Online Tools! The information they provide makes me more competitive and allows me to make more sales. And having it in front of me on an appointment shows my clients that I take the extra step and really care about them!
Elie Harriet
Subscribe to CSG Actuarial's news
Want to keep up with the latest insurance news, rate changes, and product updates?
Sign up for our mailing list to stay connected to what's happening in the industry.