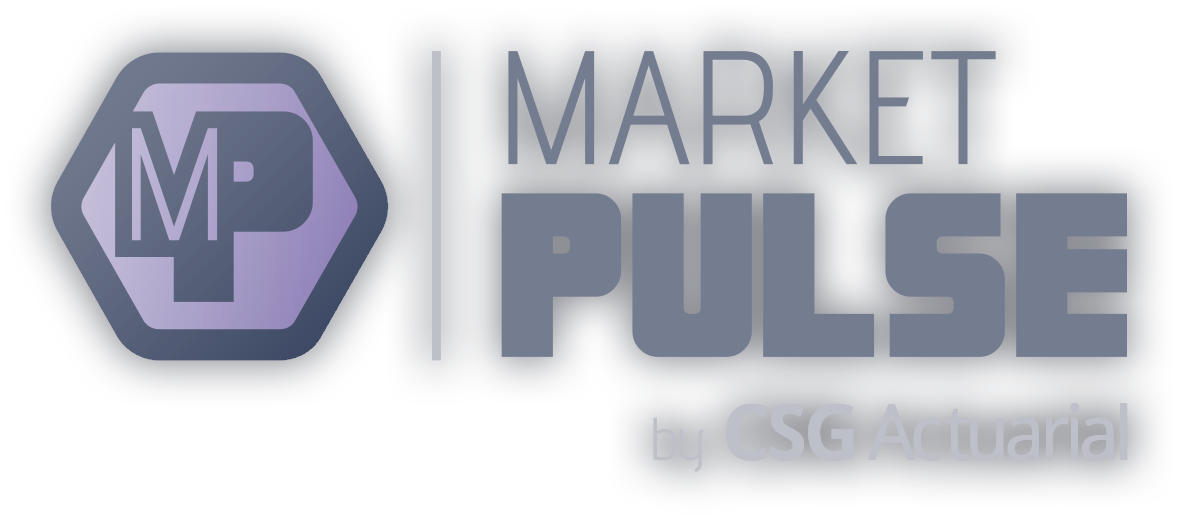 Capture, save and search for your SOAs and other uploaded forms with the Document Locker feature. This platform also keeps a pulse on the market by providing access to thousands of insurance documents.
Capture and Sign Scope of Appointment Forms
CSG Actuarial has created an Electronic Scope of Appointment Form (eSOA) utilizing our standards-compliant electronic signature feature to simplify the first step in customer engagement in the Medicare Advantage and Part D sales process.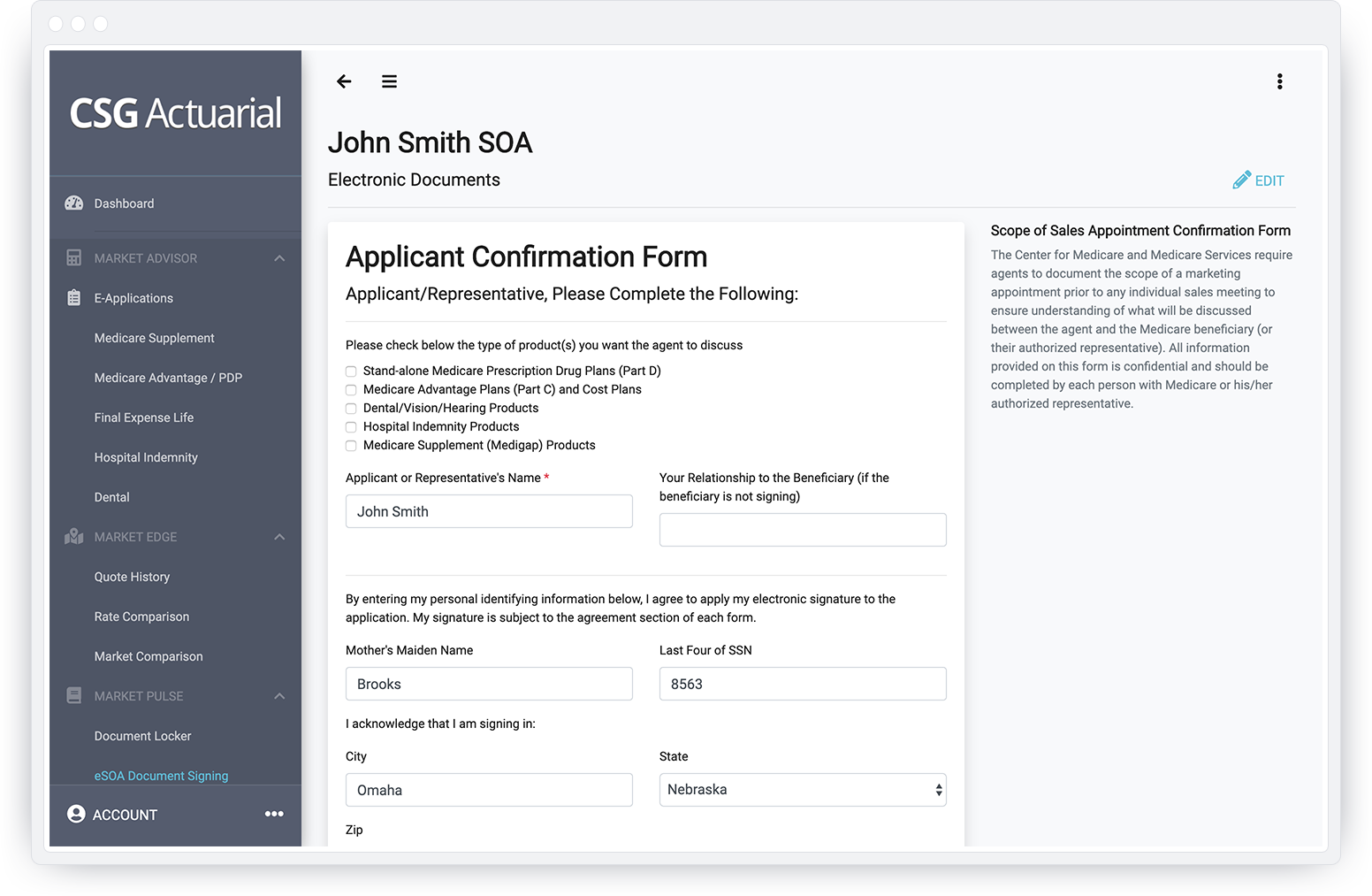 Utilize E-Signature for Electronic SOA
The eSOA is a natural lead into our MA and PDP quoting tool creating a seamless experience.
In-person or Email Signature Processes
Fill out the form alongside your client, or allow them to fill out their information via the email signature process.
Manage Concurrent Document Signatures
Have multiple email signatures pending? Manage and view the status of multiple eSOA forms.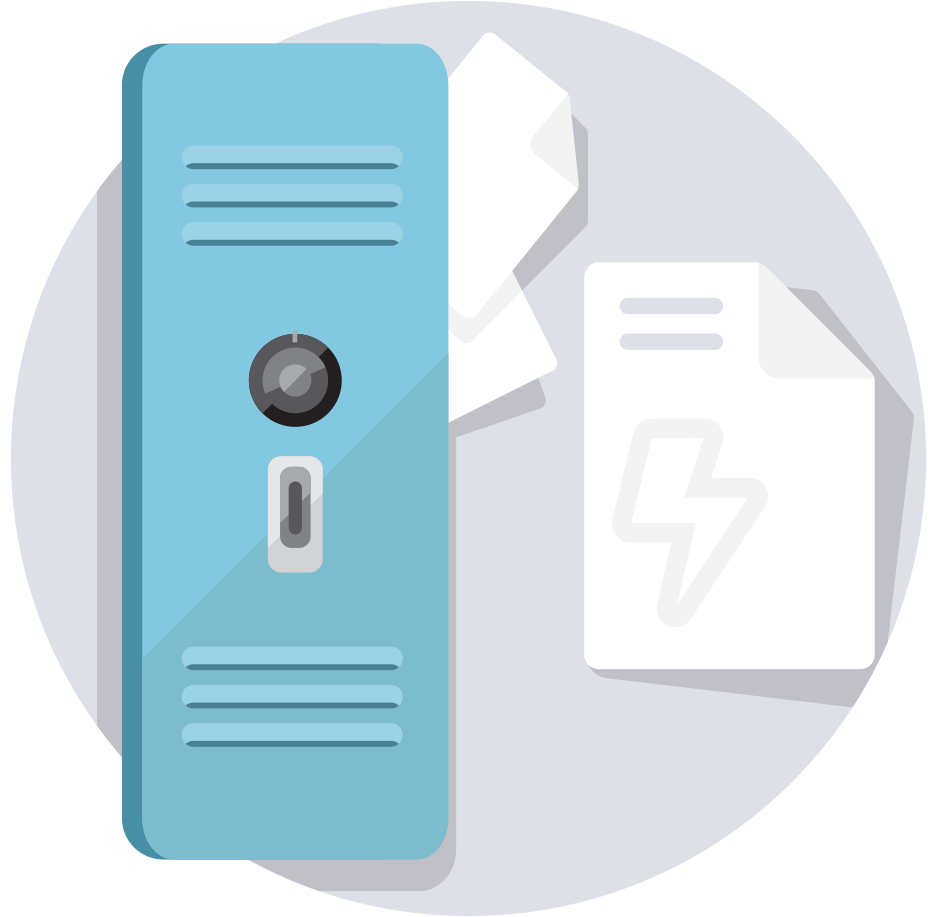 A Central Repository within CSG Actuarial's Senior Market Tools Suite
No longer should you need to worry about how to manage all your Scope of Appointment forms. Our Document Locker repository feature in MarketPulse allows you to capture, save and search for your SOAs, then easily run a Medicare quote* for your client all on the same platform!
*A subscription to MarketAdvisor is required.
Save and Manage Your Electronic Documents in One Place
Our Document Locker repository creates a seamless experience for you and the consumer during the first step in MA and PDP quoting process. You benefit from not only having an integrated solution, but also having a standards-compliant electronic storage and recovery repository for the Scope of Appointment forms.
Upload Existing Paper SOAs & Other Documents
Upload, organize and manage other paper SOAs, related documents, or notes you may want to keep on file.
Seamless Integration with eSOA
The Electronic Scope of Appointment form saves directly to the Document Locker.
Document Retention to Compliance Standard
The Document Locker repository meets industry retention standard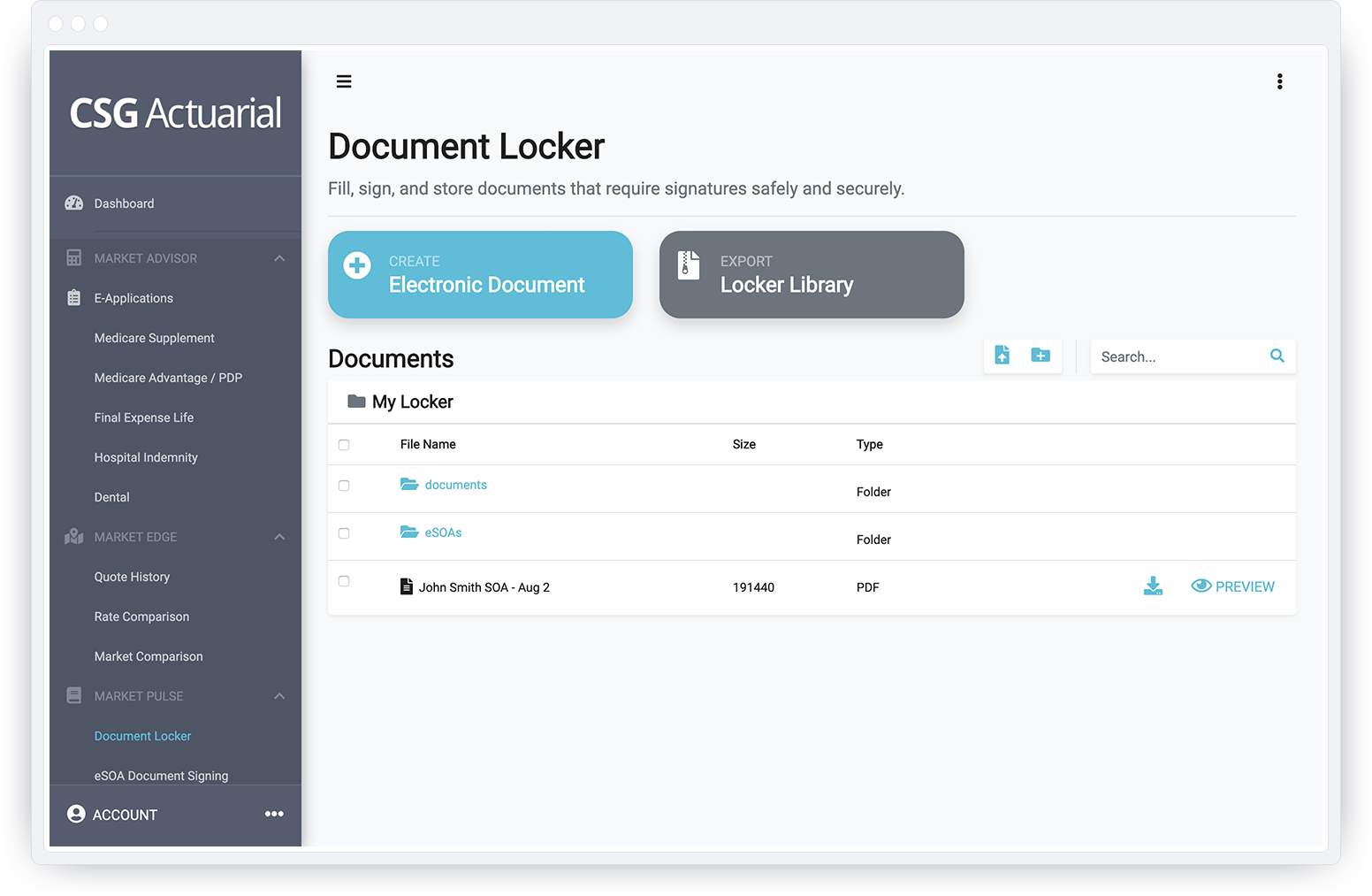 See it in action
Take a quick look at eSOA and Document Locker features in MarketPulse™ or click the link below to view all tutorial videos demonstrating features of the application.
Subscription Pricing
Get both features mentioned above, Electronic Scope of Appointment (eSOA) and Document Locker in the following subscription. A great tool addition when paired with the Market Advisor quoting tools.
Document Locker with eSOA
 Electronic Scope of Appointment (eSOA) document signing
 Document Locker central repository
Sign Up
Search for Market Documents
Search and download industry-related documents by product line, type of document, company, state, and date range.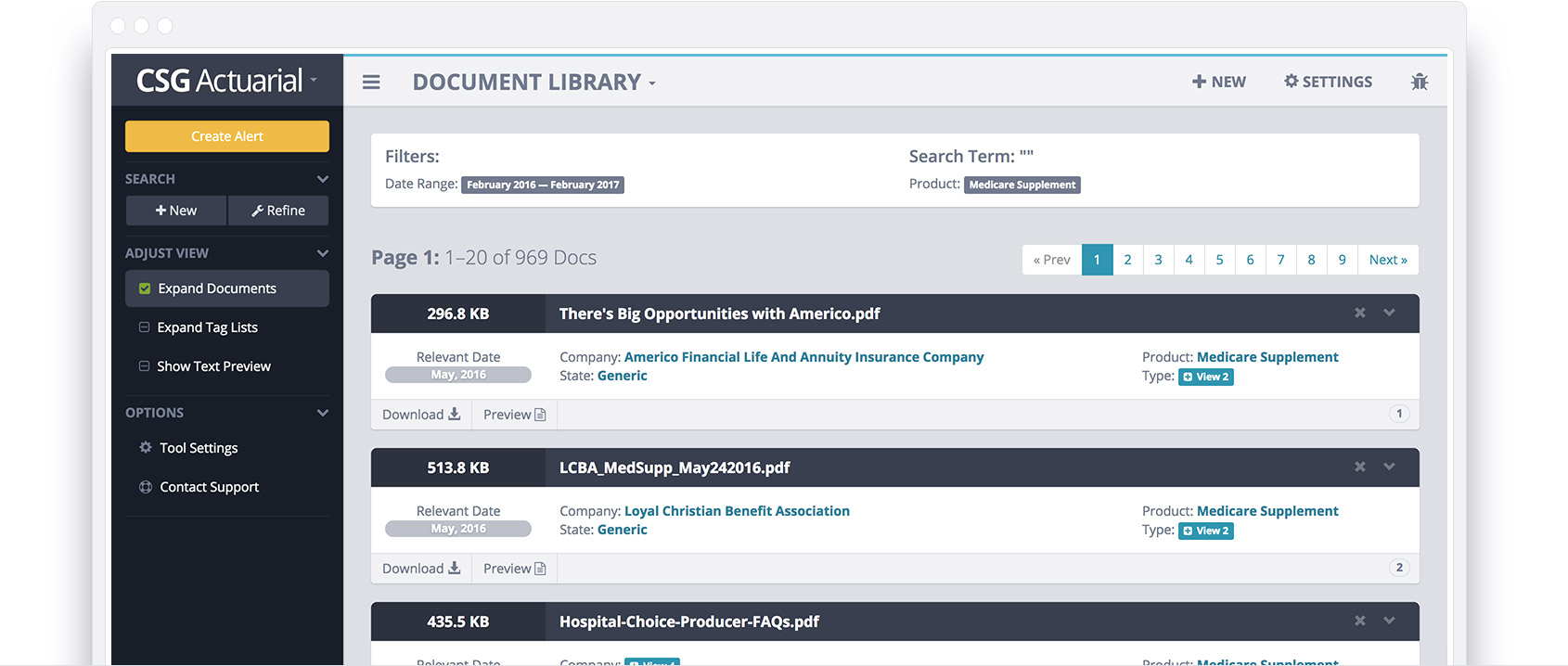 Key Industry Categories
Web-based searchable database with documents spanning 28 key industry categories in 24 product lines.
Custom Alerts
Set customized alerts with your document search criteria to have updates sent directly to your email.
Get Time Back
MarketPulse will shorten the time you spend researching, giving back valuable time to analyze results.
Ignite your pulse in the market!
Start creating a seamless process for your MA and PDP quoting process. Give us a call at (855) 861-8776 to learn more about MarketPulse™ and all of its features.